A blog of my artwork, featuring mostly painted records and mandalas, using watercolor, acrylic, oil, and ink. My art pieces are generally in the psychedelic and abstract style. I also create functional art items.
Thursday, May 9, 2019
Just finished this mostly blue and red #psychedelic beauty. Sparks have the most unique labels. Hello, cute puppy dog.
#sacredgeometry #paintedrecord #vinylcrafts #recordart #handmade #handpainted #repurposed #meditation #diy #ooak #painting #homedecor #round #design #art #design #retro #boho #modern #sparks #blue #radialsymmetry #sacredgeometryart
Click the link below to check out my latest Grateful Dead mandala record on Instagram. This one went to a faraway place, to a person who I haven't seen in almost 40 years. Long, strange trip. Like whoa.
https://instagram.com/p/BwfL9xsh9_l/
Tuesday, October 23, 2018
Thursday, May 31, 2018
I've been painting a few tiny Northern Lights lately! They glow under black light and are really fun. Seeing the Aurora Borealis is on my bucket list. I don't know when I'll have the means to travel to Iceland and sleep under one of those glass-roofed yurt things. But in the mean time, I'll paint them while the mood strikes.
These all have homes. But I will make more! Some of the photos show what the paintings look like under black light. WOOOOOOooooooOOOOOOO!
All of these small paintings were made by doing an abstract "poured painting" underneath with fluid acrylic techniques that included neon/black light paint. If you look closely, you can see the "cells" underneath the painting. They were then embellished with more neon paint and black paint to form the silhouette terrain, trees, and stars.
Posted by

Records by Rachro
at 5:35 PM
No comments:

Labels: abstract, acrylic, aurora borealis, black light, flow art, fluid art, galaxy art, glow in the dark, landscape, neon, Northern lights, pnw, poured painting, Records by Rachro, space art, theangrykitten, tiny painting
Saturday, February 24, 2018
Under black light it looks like this:
I painted a tiny painting of the Northern Lights for Django Jay. It flows under black light and is pretty effing cool, I think 😊. The under painting was a poured painting with neon paint. The northern lights were painted with more neon paint, plus black for the treescape.
It's 4" square. Big thing in small space. Molto en parvo.
Wednesday, April 26, 2017
Hello, fellow space travelers.
There is a new page added to this site, called "Where are You?"
Click on the header tab to see a tiny and cute animated globe that shows where you are.
Here's a shortcut link:
(*Just in case you forgot. I know there's always a time of day where I have to question where I am and what's happening.)
Monday, February 20, 2017
I love this outlet cover! Earthy oranges, turquoise, reds, and greens, plus hand painted details in a mandala style. Fun.
My outlet covers,
Rachro domino flowscapes
, and painted records are available to view and purchase on my Facebook page,
Records by Rachro
. You are invited to share the info and comment or ask questions there. They can be shipped anywhere within the United States.
Each outlet cover is protected for durability with UV protectant and an acrylic polyurethane coating.
Posted by

Records by Rachro
at 9:40 AM
No comments:

Labels: abstract, adirondack, alcohol ink, art, facebook, functional art, hand painted, outlet cover, painting, pinterest, psychedelic, Rachelle Rose, ranger, Records by Rachro, theangrykitten
Thursday, February 9, 2017
Come with me on a journey through time and spaaaaaaaace...into my tiny abstract ink landscapes---RACHRO FLOWSCAPES. I have been painting miniature ink pieces on repurposed domino tiles and they are backed with super strong neodymium magnets, so they will hold up all kinds of things on your fridge with ease, like buttah!
When I painted these, I imagined myself becoming really tiny and strolling through each vivid landscape as it appeared in front of my eyes while the ink was drying. The details on each one are almost microscopically small, and the photos don't really capture their magic due to the reflective shininess, but it is there and I am in love with every single little fantasy world that came out of these pieces. Some have flowers or rain; Some have canyons or mountains; Some are Martian landscapes; Some have purple rain. They are all a little surreal and have an abstract/impressionist/fantasy quality.
My altered domino art magnets are topped with high-quality jewelry grade resin, so they look like glass and will not yellow over time. So smooth. (They feel really good in your hand, I have to selfishly admit.) The sides are painted for a decorative finish, usually metallic copper or black.
Each domino is available for purchase and can be shipped domestically within the United States. If you have any questions, you can just message me on the Facebook page.
You are invited to go to my Facebook page. Here is the link to the album created just for my dominos. Thank you for looking! Wheeeeeeeee!
CLICK HERE for TINY RACHRO FLOWSCAPE DOMINOES
#altereddominoes #recordsbyrachro #alcohol ink #abstract #tinypainting #resinart #repurposed #flowscape #landscape
Posted by

Records by Rachro
at 8:34 AM
No comments:

Labels: abstract, adirondack, alcohol ink, altered dominoes, art, fantasy, flow art, flowscapes, impressionist, landscapes, magnets, painted, ranger, Records by Rachro, repurposed, resin, surreal, tiny painting
Sunday, November 6, 2016
Thursday, October 20, 2016
Guess what. I've been playing around with my Etsy shop that I started a few years back. I put a few listings up for sale and will gradually add more. You are cordially invited to take a look and make a purchase. Warning: There are things there besides records. Shhhhhhh.
Here is the link.
The Art by Rachro / Records by Rachro Etsy Shop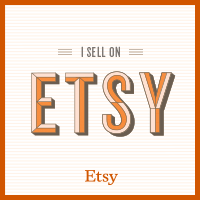 Friday, October 14, 2016
Well, howdy Elvis fans! This tasty blue vinyl record, Moody Blue, was painted for a person who loves the color purple and who lives in Scotland. I think this mandala is soooooooothing to the eye!
More photos that show detail will be added later, but for your viewing pleasure and entertainment, here is a video showing the design process, starting from scratch!
Bonus: accompanied by Pearl Jam


Sunday, September 11, 2016
Unfortunately, I didn't get a ton of pictures of this record. I kept the design a simple black and white color scheme, because Whitney's voice was so lovely and pure - it didn't need anything else.
Now this record lives in a sunny and beautiful mountain community. It was also the inspiration for a mural that I painted on a swimming pool wall, using colors that matched the house exterior.
Look at how rad this mural came out! I did the elephant mandala last year.
Monday, July 25, 2016
Hi, everyone! I recently set up a
Big Cartel
store, to offer a few of my pieces. I hope you'll take a look and share the link. The site is where the actual art is sold (not "print-on-demand" products), so when you buy there you're buying the
original
pieces and not prints. If there's an available piece you would like to buy and it's not currently offered on the site, please message me privately through my
Facebook page
and I can probably make that happen.
:)
Thanks for looking! Much appreciated.
Wednesday, June 15, 2016
What if you wanted a certain Rachro record but someone else already got it? Bummer. It happens.
If you really loved a certain record but the original is no longer available, don't despair - because now some of my previous designs can be printed on merchandise.
It's not a record, but it's still just as cool.
If you have a personal request for a specific record in my collection that you'd like to see in my merch store, please contact me and I'll see what I can do to help. But check this out. I must say, the journals and pillows look super cool with a record mandala on them.
I love the hardback blank books, too. So many nifty doodads.
Travel coffeemug! Now yer talkin'!
Posted by

Records by Rachro
at 8:29 PM
No comments:

Labels: apparel, beach boys, coffee, home decor, LP, mandala, painted record, pillow, psychedelic, record, Records by Rachro, redbubble, sacred geometry, store, t-shirt, the angry kitten, theangrykitten, travel mug, vinyl art